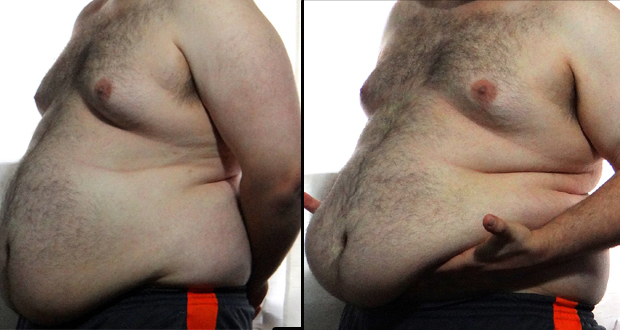 14. Make Ayurvedic Detox Tea to Lose Belly Fat
Ayurveda, Ancient India's medicine, believes in detoxifying body that helps in breaking down fat. For this detoxification of body after which liver can work better to metabolize fat, it gives a recipe for making a detox tea. You need to make this tea every morning and sip it all through the day.
Get this:
Cumin seeds- ½ tsp
Coriander seeds- ½ tsp
Fennel seeds- ½ tsp
Water- 5 cups
Thermos Flask- 1
Do this:
In the morning, boil the water
Add cumin, coriander and fennel seeds to the boiling water and continue boiling for 5 more minutes. Cover the pot while the water boils.
Now strain the tea and pour it into the thermos flask
Sip small amounts of this detox tea through out the day.
You should drink it hot or at least warm. Never drink cold tea. If needed make the tea twice by reducing all ingredients to half their quantities.
You may find the tea too strong initially. If so, take ¼ tsp of each seed instead of ½ tsp for first two weeks. After that, make it half teaspoon.
15. Triphala Herbal Remedy for Reducing Belly Fat
Here is yet another one of the best Ayurvedic remedies for abdominal fat. It uses Triphala which is a combination of three herbs- Amalaki, Haritaki and Bibhitaki. Amalaki is the common Indian gooseberry which apart from being a rich source of vitamin C is an excellent natural antioxidant. It reduce your body inflammation while increasing lean body mass. It also helps maintain healthy blood sugar levels to avoid hunger pangs. Haritaki, on the other hand, removes toxins from your body and Bibhitaki reduces accumulation of fat and fluids in your body. Triphala powder is readily available in any natural health store selling Ayurvedic products. You may also buy it online nowadays. Here is how to use triphala powder to reduce your fat.
Get this:
Triphala powder- ½ tsp
Psyllium husk without flavor (optional)- 1 tsp
Ground flaxseed (optional)- 1 tsp
Warm water- 1 cup
Do this:
At night, half to 1 hour before going to bed, add triphala powder with warm water and drink this.
You may add psyllium fiber to the mixture if you suffer from constipation. This will help you in easy bowel movement and remove any toxins that may cling to your intestinal linings.
You may also use flaxseed powder for an added boost of antioxidant.
Take triphala powder every night to reduce your stomach fat.
16. Use Curry Powder as Abdominal Fat Remedy
When you feel full but not satiated, you tend to eat more. Your meals should have all the tastes like sweet, salty, bitter, sour, astringent and pungent. This is important because our body gets satisfied only when we give it all the tastes it wants. When satisfied, you stop eating once you feel full. Curry powder contains all these tastes. You can make curry powder at home, store it and use it while you cook your food. You may even use it as a condiment and sprinkle it on your salads and veggies. The spices that are used to make curry powder also improve digestion and help in melting fat.
Get this:
Coriander seeds- 5 tsp
Fenugreek seeds- 1 tsp
Bay leaf- 1 large
Cumin seeds- ½ tsp
Mustard seeds- ½ tsp
Cinnamon stick- 1- ½ inch stick
Cloves- 5
Turmeric powder- 2 tsp
Do this:
Grind all the ingredients except turmeric powder in a coffee grinder
Add turmeric powder to the spice mixture
Use this curry powders in small quantities for your gravies, curries or any other dish. You can store it in a saltshaker and place it on your dining table to sprinkle it on your salads etc.
If you want to make larger quantity of curry powder, increase the amount of all ingredients but maintain the proportion in which they are used in the blend.
17. Aloevera Juice for Losing Abdominal Fat
Aloe vera is a wonder herb with many health benefits. One of its benefit is that it reduces your belly fat. It is a fine natural antioxidant. Regular consumption of aloe vera juice increases your metabolism thus helping you in reducing body fat. It also detoxifies your system thus cleansing your digestive system and further reducing weight. However, because aloe vera also have mild laxative effects, you should control the quantity that you take daily. Mixing aloe vera juice with some other herbs will give you an excellent recipe for losing belly fat!
Get this:
Aloe vera juice- 30 g
Turmeric powder- 3 g
Cumin seeds powder- 3 g
Tinospora cordifolia powder (giloy/guduchi)- 3g
Terminalia chebula powder (haritiki)- 3 g
Warm water- ½ glass
Honey (optional)- 1 tsp
Do this:
Mix aloe vera juice and all the other herbs powders in half glass of lukewarm water.
If you want it to be sweet, mix a little honey to it.
Mix well and drink it in the morning on an empty stomach.
After having this herbal aloe vera juice, do not eat anything for about an hour.
18. Curry Leaves to Melt Abdominal Fat
Curry leaves are superb fat-burning food. They are anti-inflammatory, antioxidant, and are very good at regulating blood sugar. They excellently improve the functioning of stomach and small intestine. However, the most important fact about them is that they help estrogen which is the fat-producing hormone. You can add fresh curry leaves to your gravies, sauces, curries or any other dish. You may even chew them as they are or make tea with curry leaves. These leaves are slightly laxative so watch the quantity you take.
Get this:
Fresh curry leaves- 8-10
Buttermilk- 1 glass
Do this:
Extract juice of 8-10 fresh curry leaves.
Add this juice to a glass of buttermilk.
Have this buttermilk after your lunch or dinner.
Fresh curry leaves are also good for reducing bad cholesterol (LDL) and increasing good cholesterol (HDL).
19. Fenugreek to Reduce Abdominal Fat
The bitter tasting fenugreek seeds are perfect fat burners. They dissolve fat right within the liver. Fenugreek leaves is high on fibers. Fenugreek also controls blood pressure and regulates your blood sugar levels. All these conditions lead to a feeling of fullness for a longer time. They are low in carbohydrates and calories. So have fenugreek in any way you can.
Ways to have fenugreek to reduce abdominal fat
Soak 1 tsp of fenugreek seeds in water overnight. Take these seeds lukewarm water in the morning on an empty stomach.
Take some fenugreek seeds and dry roast them till they get brown. Grind them into powder and store in an airtight container. Use this powder to sprinkle over yogurt, salads, soups etc.
Make fenugreek tea by pouring hot water over ½ -1 tsp fenugreek seeds. Steep for a coupe of minutes, strain and have it after one of your major meals- breakfast, lunch or dinner.
Include a few fresh fenugreek leaves when making soups, curries or gravies. You can even use dried leaves as spice. Dry these leaves and store in a container. Use a tsp or so after crushing these dried leaves.
20. Cinnamon for Losing Abdominal Fat
Cinnamon is a great spice that balances your insulin which leads to weight loss. The thermogenic properties of cinnamon boosts your metabolism and thus can make you burn fat without excessive exercise. Cinnamon can also reduce cholesterol levels and prevent diabetes, the diseases that you can get due to your obesity. However, you need to have your daily dose of cinnamon to boost your metabolism.
Ways to have cinnamon for belly fat loss
Add 1 tsp. of cinnamon powder to your coffee, tea or any other drink which you have during the day.
Add cinnamon powder to your breakfast. Mix it with your cereal, sprinkle on toast or salad.
Add 1 tsp of cinnamon powder to a glass of warm milk and have this before going to sleep.
Use cinnamon powder in your gravies, curries, sauces.
Don't forget to move your body daily. Whether it is walking, dancing, playing or swimming, move you must. Use these home remedies to flatten your abdomen and see what wonders they can do when it comes to losing belly fat!