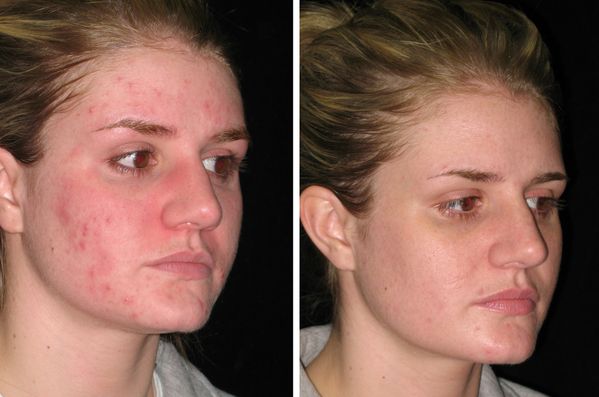 Those tiny zits, the pimples, are the last thing you want to see on your face when you peep into the mirror first in the morning. These boils really suck! They not only take away your natural charm but also make you embarrassed socially. No wonder you are reading these simple home remedies for pimples, wishing to lay hand on that magical ingredient or ingredients that can not only make your pimples disappear but also prevent them from reappearing on your most prized possession, your so attractive face, I mean! So, let's do some treasure hunting in your kitchen to get rid of acne forever.
Lemony zest to fight off pimples….
lemon is the natural bleach, you knew that! But did you know that lemon is one of the most effective remedies for pimples? Yes, you can match, combine, mix lemon with a variety of other ingredients to get rid of those boils. Here's what all you can do with lemon.
1. Lemon and Groundnut Oil
This seems to be the easiest home remedy for pimples- just take one tablespoon each of lime juice and groundnut oil and apply this to your face. This method prevents blackheads- the foundations for pimples!
2. Lemon and Rosewater
Smells wonderful apart from treating your acne! Mix lime juice with rose water and apply this on your boils. Leave it for about 30 minutes. Now wash off with water. It's that simple but remember to do this daily for at least 2-4 weeks depending upon the severity of your pimples.
3. Lemon with Sandalwood and Cinnamon Powder
Why only rosewater, these powders derived from sandalwood and cinnamon too are great when it comes to fragrant remedy for pimples! Just mix one of these with lime juice and apply on pimples in the same way as you did with a rosewater-lemon combination and you'll get rid of acne within 2-4 weeks.
4. Lemon with Egg White
You read it right. Egg whites too are a great companion of lime juice for treating pimples. Apply some fresh lime juice on your pimples. Then take a little egg white and dab it on the pimples over the layer of lime juice. Let it be there till the time you are no longer able to tolerate the smell. Wash it off. Try this whenever you are up to making some preparation from an egg! You just need to run your fingers inside the empty egg shell to get that little egg white you need for dabbing on your pimples. Remember, having egg whites daily is as healthy for your body as it is for your pimple-less face!
5. Lemon with Veggies, Fruits and Milk
You might have used lime juice to season your cucumber salad, it's time now to use this combination for your acne too! Grate or grind cucumber finely and add 2-3 tablespoon of lime juice to get a paste-like consistency. Now apply this paste on your pimples. You can even rub this paste on your face and neck to prevent blackheads that gradually give way to pimples.
After, veggies, there are fruits too! Roast the peels of pomegranate and ground them to get some powder out of it. Now mix this roasted pomegranate peels powder with lime juice and make a paste out of it. Apply this mixture to your pimples and see them vanish in almost no time! Yes, it takes a little effort to roast and powder the peels but it's a quick remedy for pimples.
Now it's the turn of milk. Take a cup of milk, don't boil it. Mix some fresh lime juice to this milk and wash your face with it as you do when you apply some face-wash. This natural face wash made with milk and lime can prove a good remedy to get rid of those pimples.
A Word of Caution….
Lemon juice is a natural bleach but it also makes your skin photosensitive which means that sun will be more effective on your skin and thus it's harmful rays can play havoc on your skin. So, better be aware and avoid applying lemon juice on your face during the daytime, at least when you plan to go out in sun. However, if you have lemon juice even during the day, it won't harm you. On the contrary, it's good for your health. So, you might like to have a teaspoon of lime juice and honey each dissolved in warm water first thing in the morning. This detoxifies your body helping in maintaining the pH balance of your skin which in turn means reduced or no pimples!
Spicy herbal ways to defeat pimples….
Spices and herbs are not meant only to satisfy your taste buds. They can even be used for getting rid of zits. However, only chosen few have this privilege. Others are complete "no-no" for your 'pimple-prone-skin.' You know what I mean. After all, oil and spices in your favorite dishes are some of the culprits that bring on these pimples! Don't worry, we'll tell you about all the "friendly spices and herbs" that will bring back glow to your face by eliminating those pimples.
[Also Read: Natural Ways to Get Rid of Back Acne]
6. The magic of earthy cinnamon
The antimicrobial properties of the humble spice cinnamon can go a long way to cure your pimples. You can use it in two ways, one with honey and the second as a cinnamon face pack.
Cinnamon-Honey Mix- Add cinnamon powder with a little honey and apply this mixture on your boils before you say good night. Now when you wake up next morning, just wash this off with a little warm water. Repeat this for at least 15-20 days to feel the magic of smooth skin without any a pimple!
Cinnamon Face Pack- Take some cinnamon powder and add honey and gram flour to it so that you get a smooth paste. Apply this pack all over your face. In about fifteen minutes, the pack will start drying. At this time, massage your face gently in circular motion, just as your beautician does while giving you a facial massage. This turns the pack into a scrub that takes off all the dirt and oil leaving your face smooth and glowing. Cinnamon's antimicrobial properties will sure act upon your pimples too!
7. The Wonderful Fenugreek
Fenugreek is one of those spices that can cure hundreds of diseases including pimples. You can use fenugreek leaves as well as seeds as per your convenience for the purpose. When using fenugreek leaves, crush them and make a paste adding some water if required. Apply this paste on your pimples and leave it to dry. Once it dries up, wash it off.
When using fenugreek seeds, you'll have to convert it into powder by grinding it and then make a paste by adding water to it. Apply this paste on pimples and leave overnight. Don't just do it once, repeat the process for at least 7 nights and if needed more than that to get rid of pimples.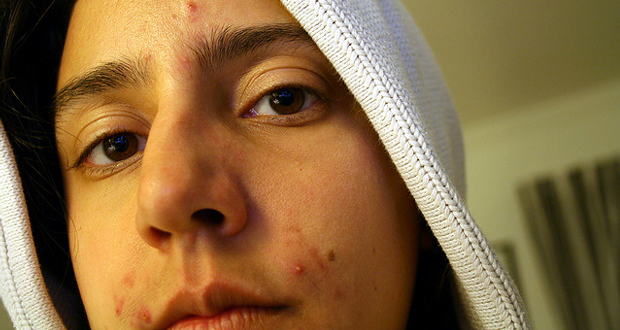 8. Healing Turmeric
The anti-inflammatory and anti-bacterial properties of turmeric are no hidden secrets for any of us. These properties, in fact, make turmeric the most healing spice that can be used to cure pimples. Use turmeric in one or all of the below ways-
Make a paste of turmeric powder and water. Apply this on pimples. Leave it for some time, about 5-10 minutes. Wash off with warm water. You may substitute water with honey for its antiseptic property
Take some turmeric powder and neem leaves. Crush the neem leaves and mix with turmeric to make a paste. You can also use neem powder. Apply the paste on your pimples and leave it on your face for about fifteen minutes and then wash off.
Mix turmeric powder and sandalwood powder in equal quantities along with rose water to get a smooth paste. Apply this paste on your pimples for about 10-15 minutes and wash off with warm water. Not only your pimples will go away but your face would also glow.
Mix the juices of coriander leaves and raw turmeric. Apply this on your pimples to get rid of them.
A word of caution yet again….
Turmeric can leave yellow spots all over- on your face, on a bedsheet, pillow cover, hands and every other place where you sit or touch anything. So be careful when using turmeric for treating your pimples. Do not leave turmeric for long on your skin or you'll have to stay indoors for quite a few days due to the pale spots it will leave on your skin! Always wash off turmeric with lukewarm water to let the spots left by it fade away.
[Also Read: Top Remedies to Remove Acne Scars]
9. Goodness of Garlic
Garlic may be smelly but its benefits for health is not a hidden secret any more. Even for treatment of pimples, garlic proves to be a boon due to its component allicin which is a very good antibiotic. Just rubbing garlic in its natural form on pimples regularly will also help diminish them gradually. Impure blood is one of the causes of pimples and having raw garlic purifies blood leading to the elimination of acne. You just need to pop up a clove of garlic every morning with some water and that's it!
10. Nutmeg Boon for Dry Skin
Although people with oily skin get more pimples, those with dry skin too can be targeted by these zits. For such people, who have dry skin with pimples, nutmeg can be a very good remedy. They should take some nutmeg powder and mix it with milk that hasn't been boiled yet. Applying and leaving this paste on pimples for about an hour or two can cure the boils without leaving the skin much drier.
Apart from the above remedies, there's one more thing that all the "pimple-prone-people" should do at least once a week. They should apply a mud mask- the Fuller's Earth mask- on their faces. It is a "no fuss" mask. You just have to add water to Fuller's Earth and make a smooth paste. Applying and washing off this mud pack when it dries up can bid pimples goodbye forever!