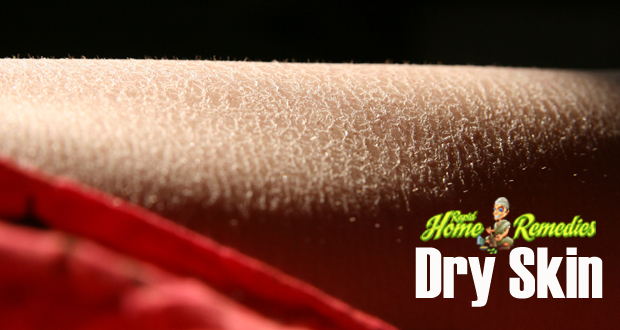 Dry skin is not a disease, not even a problem, it's a way of life! This may sound a little-exaggerated statement. But for those who live with dry skin, this is not a shock at all! They do go through a difficult day if somehow they forget to moisturize their body properly. Every now and then, an itch or a stretch here or there in the body take their focus off the work at their disposal. Worse enough, they can't even scratch their leg or hands to get a little relief- it's after all against etiquette! So, we have to accept the fact- dry skin is a way of life. You have to manage it well if you want to be at peace. And the best way to manage your dry skin is to keep it hydrated and moisturized throughout the day. For this, you need to adopt a daily skin care regimen. Thus, the best remedy for dry skin is a daily care routine which involves cleansing, moisturizing, exfoliating, moisturizing, toning, moisturizing! Whatever you do, you have to moisturize your skin- each and every time. Yes, there may be many ways of hydrating the skin but you have to keep it hydrated.
Natural Remedies for Dry Skin
1. Cleanse Skin with Oil Cleansing Method
Your skin is dry, right? So, what's better than oil to cleanse it. Use this method to cleanse your dry skin.
You will need:
1. Washcloth
2. Hand towel
3. Warm water
4. Oil Mixture made with one or more of the following oils:
• Almond oil
• Olive oil
• Orange, lavender, or geranium essential oil (optional)
Directions:
Use the warm water to wet your face.
Take half a teaspoon of mixed oil in your hands and rub both hands together to feel it overall.
Now start rubbing your face gently with your oiled fingers in circular motion. Do this for 1-2 minutes.
Dip your hand towel in the warm water. Squeeze to drain off the excess water. Don't let it cool down.
Now wet the washcloth in warm water and drain out the excess water. Place it on your face.
Place the warm hand towel over the washcloth on your face. This will not let the steam get out.
Leave till the clothes get to the normal temperature.
Wipe off the face with the clothes on your face.
Repeat the procedure for two more times.
If you feel tightness, take a few drops of any oil (you can even use baby oil) and massage your face with it. This will hydrate your skin.
Never use hot water, always keep the water warm.
2. Naturally, Scrub your Dry Skin with Yogurt-Papaya
Lactic acid found in yogurt is one of the very good natural scrubs because it is far more gentle on dry skin than any other granular scrub. When combined with papaya enzymes famous for cleaning dead skin cells effectively, this exfoliates works wonders for your skin!
You will need:
Yogurt- half a cup
Mashed papaya- 3 tablespoon
Directions:
Mix yogurt and mashed papaya.
Apply on face, neck, or hands.
Leave for 20 minutes.
Wash off with water.
3. You May also Exfoliate with Olive Oil- Sugar Scrub
Olive oil is so good for people with dry skin! Loaded with antioxidants and all the essential nutrients for dry skin, it works like a miracle for dry skin. As the commercially available scrubs can make your skin drier, it's better to drop off those dead skin cells with the natural ingredients like oil and sugar granules.
You will need:
Olive oil- 1 tablespoon
Sugar- 1 tablespoon
Honey- 1 teaspoon (optional)
Directions:
Mix olive oil and sugar as well as honey if using it.
Apply on your face or hands or wherever you want to exfoliate.
Gently rub with your fingers. Direct your fingers in circular motion.
Wash off with lukewarm water.
4. Pumpkin-Cinnamon Mask for the Whole Body
If you want to treat the dry skin all over your body, you may use this mask made with pumpkin and cinnamon. Pumpkin is skin friendly due to all its components- Vitamin A for healing the skin, Vitamin C for antioxidants as well as zinc that is so essential for healthy skin. It not only removes dead cells but also nourishes skin with its beta-carotene anti-oxidants.
You will need:
Pumpkin puree- half a cup
Coconut milk- half a cup
Ground cinnamon- half teaspoon
Directions:
Mix pumpkin puree, coconut milk and cinnamon powder in a bowl.
Apply on your skin while massaging gently.
Leave for about 10 minutes.
Take bath with warm water.
Usually, you would not need to moisturize your body after a bath because coconut milk is a very good natural moisturizer. The other gently warm ingredient of the mask, cinnamon, is quite stimulating and acts as an antibacterial agent for your skin.
5. Glycerine-Rosewater – the Best Moisturizer for Dry Skin
Glycerine, by far, seems to be the best remedy for keeping the dry skin moist throughout the day. It is a humectant which attracts and retains the moisture in the air by absorbing and drawing the water vapour into the outer layer of skin. We all who are suffering from dry skin, know that dry skin is caused due to loss of water in this upper layer of the skin. As glycerine can't be used in its pure form due to its thickness, hot and sticky nature, rosewater is its perfect companion due to its soothing properties for overheated skin. You can store this glycerine rosewater solution to be used daily after a bath because that is the best time to hydrate your skin for the whole day.
You will need:
Glycerine- ¼ portion of your storage bottle
Rose water- ¾ portion of your storage bottle.
Directions:
Pour both the solutions into the bottle you wish to store your mixture.
Close the lid, you will be clearly seeing the glycerine and rosewater separately in the bottle if you have poured glycerine first. This is because they won't mix until you shake them well.
So, shake the bottle with the lid closed.
Your homemade moisturizer is ready.
Just pour the needed amount of this mix into your palms and rub gently over your skin. Do it daily after bath because at this time all your skin pores are open and they absorb the solution well. You will feel refreshed whole day long and can even forget that you have a dry skin until the next day when your skin again needs to be moisturized!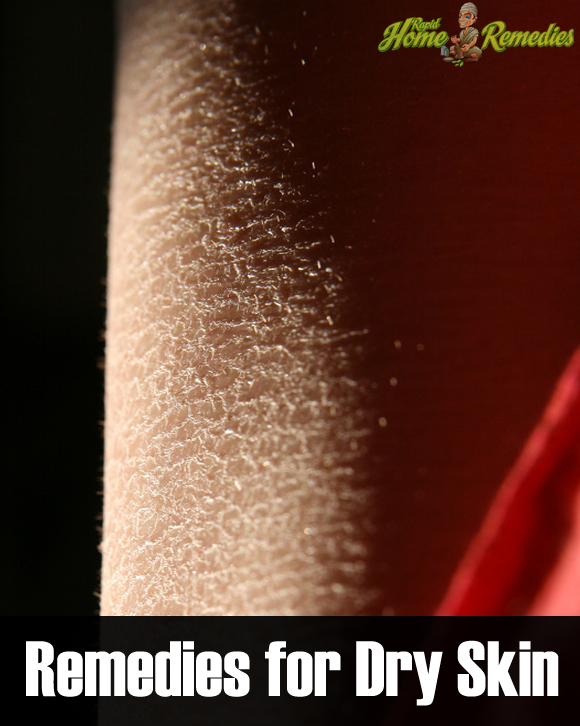 6. Moisturize with Coconut Oil
This can be called granny's home remedy for dry skin. Coconut oil had long been used for body massage just to keep skin hydrated. Modern studies too give evidence of this nature's moisturizer with all its benefits due to its anti aging properties. The skin which absorbs coconut oil is less prone to develop wrinkles and as we know that dry skin promotes wrinkles, it's high time, you start using coconut oil in order to prevent dryness as well as wrinkles. You don't need any other ingredient to combine with this oil. Just rub and massage with the wonderful coconut oil.
Apply coconut oil to your skin and massage gently in circular motion. After massaging for about 10-20 minutes, leave it for another 30-60 minutes on the skin so that it gets well absorbed by your skin. Then wash off with warm water.
Alternatively, you can use coconut oil when you take bath. After having a bath, when you are still wet, take some coconut oil and rub all over your body gently. You need not massage your body with it. After applying the oil, drench yourself again with water. Don't use soap this time. Now with the towel, pat dry your body. You are now ready to remain well hydrated throughout the day.
7. Milk-Oatmeal Treat for Dry Skin
Milk had been used by royal ladies in ancient times. They used to bathe in it. However, we can't afford to have milk bath daily, that seems to be way too royal for our pockets! However, milk can still be used for your dry skin. You can use a washcloth drenched with milk to wipe your face or even whole body to get the royal feel. You can even use milk to cleanse and then oatmeal mask to give a treat to your dry skin.
You will need:
Milk- half a cup
Oatmeal- 1 tablespoon
Chamomile tea- enough to make a paste (optional). You may use water too.
An oil (it can be olive oil/ sunflower oil/ ricebran oil/ sweet almond oil) – few drops.
Directions:
Dip a cotton ball in milk and wipe your face or skin with it.
Mix oatmeal with chamomile tea or water whatever you are using. You'll get a paste out of it which will look milky in colour.
Wet your skin and gently massage with the paste.
Now wash off with water.
With your skin still a little wet, apply your choice of oil to keep your skin hydrated for long.
With such fine natural ingredients to hydrate your dry skin, you will forget all those commercially available moisturizers that grant you only short-term relief.